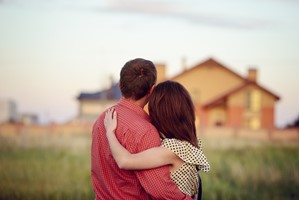 When you stop and think about all the potential pitfalls, the prospect of buying a house and moving into a new neighborhood can be quite nerve wracking! (It doesn't have to be, though.)
Since there are so many crucial factors to consider, you want to be sure you're not overlooking anything important.
A Real Estate Agent Can Help
What makes the process a lot less daunting is the fact that experienced Realtors and real estate agents are available to provide you with guidance, advice, and help.
The ideal real estate agent will be familiar with areas you're interested in, and will be able to provide insights into everything from nearby conveniences and municipal services to the character of neighborhoods you're considering and the quality of the local school district. If you try to do it on your own and gather all the relevant information you need to make an informed home buying decision, it can be overwhelming! By working with a knowledgeable buyers' agent, you're a lot more likely to find a home that is a near-perfect match for your wants, needs, and budget.
In addition to getting prequalified for a mortgage, one of the first steps to beginning a house hunting campaign is clarifying exactly what you're looking for. Creating both a "wish list" and a "must have list" will enable your real estate agent to make the best use of your time and effectively match you with houses you'll like.
Although everyone has a different perspective when it comes to house hunting, most people start making decisions, early on, about things like the house style they'd prefer, the number of bedrooms and bathrooms they need, and the preferred size of the backyard. First-time home buyers may be unsure about their square-footage requirements, but after touring a few houses and spending time with their real estate agent, they usually gain a good grasp of how much space they would need to feel comfortable.
Other Factors To Weigh
If you have children now or are planning to start a family soon, then your priorities may include living in a good school district and being close to playgrounds and summer recreation programs. The ideal neighborhood would also include potential playmates for your children, low-to-moderate street traffic, and short commuting distances to work. A low crime rate, convenience to shopping areas, and off-street parking are other typical priorities.
While your agent will undoubtedly help you develop a list of requirements and preferences for your real estate search, here are a few things to keep in mind:
The layout and floor plan of your ideal home
The preferred size and style of the kitchen
The possible inclusion of a deck, patio, garage, and/or finished basement
The number and size of closets and storage space
Features like a fireplace, fences, and a backyard shed
Once you get to the stage of having a property inspector examine a house you're considering, you'll have the chance to be alerted about issues like wet basements, leaks, termite damage, radon hazards, insufficient insulation, and other potential red flags. Most problems are readily solved, though, and can sometimes result in seller concessions and a lower selling price. In all instances, an experienced real estate agent is a good person to have in your corner.